» Vehicle Loans
Access of Louisiana Vehicle Loans Get you on the Road Fast
Pre-approved financing can give you peace of mind and bargaining power.
We offer great low rates
Your payment can be affordable with great terms up to 84 months depending on the vehicle's value
Pre-approval – use a leverage as you shop around – apply online  (approvals are valid for 60 days)
Access of LA can also save you money when you refinance your current loan from another financial institution
NO prepayment penalty
Quick approval with funds available the same day in most cases
Up to 120% financing for qualified borrowers
Great rates and terms apply to autos, trucks, motorcycles, ATVs, jet skis, campers, travel trailers, boat, motor, trailers and RVs.
Convenient Payroll deduction (depending on your employer) or monthly coupons
Online Application – takes about 10 minutes to complete
In person at any Branch Location
We can fax an application to you
Contact us to request an application be mailed to you
Free online Auto Resource Center with NADA
Optional Mechanical Breakdown Protection
Extended Warranty Program
Auto Insurance Program with CUNA Mutual Group
Guaranteed Asset Protection (GAP) Program
» Personal Line
We all need a little help from time to time to overcome a short-time financial hurdle or you want to spend more money than you have on hand.  Access of Louisiana offers affordable personal loan products to fit every budget.
Apply Online
Apply during business hours by calling 337-533-1808
Apply in person at any of our branches
The Personal Loan limit, interest rate and subsequent advances are based on your individual credit worthiness.
Limits up to $15,000
Easy access to funds without re-applying for a loan
No collateral required
Fixed terms and payments
Up to 60 months repayment
Apply Now
Immediate funds
Fixed terms and payments
Available to assist you during those somewhat stressful months
Typically between $1200.00 ( amount established by the Board)
One year term
Low rate determined annually
» Credit Card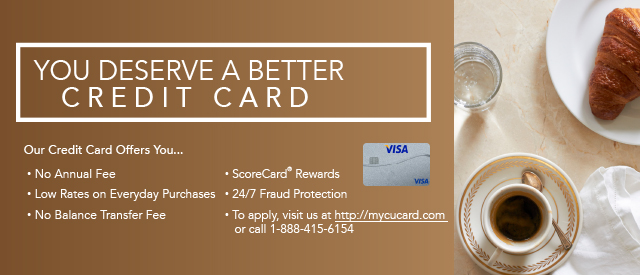 We now offer the CUMONEY Elite Platinum Visa Credit Card!  Visit our home page for information on any special promotions. This credit card has several great features:
No Annual fees
No Balance Transfer fees
Low Rates
Generous Credit Lines
ScoreCard® Rewards
25-Day Grace Period
Online Card Management
24/7 Fraud Protection
Free Travel Accident Insurance
& more!
For more information or to apply, visit http://mycucard.com or call 1-888-415-6154. Bad credit?  There are debt consolidation (balance transfer), no credit and credit repair options available.
» Mortgages
If you are buying a home or refinancing your current home, Access of Louisiana can provide you with the loan you need.  We want to help.
Low and competitive rates on 15, 20 or 30 year loans
Fixed rates
Personal service: Our Loan Officers are available by phone at 337-533-1808 or email to answer your questions, offer advice and will be with you every step of the way through the mortgage process.
We do business in accordance with the Federal Fair Housing Lending Laws.
» Home Equity
The loan limit is equal to the appraised value of the home X 80% minus any first mortgage. The maximum term is 15 years and a loan amount of $500,000.00. The rate is determined by the term and the borrower's credit profile. An application fee may apply. Interest may be tax-deductable; consult a tax advisor to determine deductibility.
What is Equity?
Equity is defined as "residual value of a business or property beyond any mortgage thereon and liability therein. " In normal terms you can calculate Equity in your home using the following formula.
Value of Home x 80% - Outstanding mortgage balance = Available Equity in Your Home
A Good rule of thumb is the longer you have paid on your house since you bought it, the more equity you have built.
» Share Secured Loans
Put your savings to work for you!
We are proud to offer the Shared Secured program. Just borrow against the funds on deposit in your account. Share secured advances are guaranteed with your savings or share certificate funds on deposit with Access of Louisiana Federal Credit Union.
Terms are available up to 72 months at the share rate +3.00% APR. Shares are held in the member's account equal to the balance of the loan.
Certificate Secured Loans
This is similar to the Share Secured Loans only for Certificate Accounts. Terms are available for the length of the Certificate Term. Certificate Rate +3.00% APR
Please ask a loan processor for further details or call for an appointment. The turnaround time to approve and process a Share Secured or Certificate Secured Loan is extremely brief.
» Household Goods Loan
In need of a new washer, dryer, television or computer? We offer a loan product to take care of these everyday needs at a competitive rate and no hidden terms.  Up to $20,000 with terms up to 48 months. Rates and terms vary depending on the purchase price. All collateral must have a serial number.
» Farm & Garden Equipment
Are you dreaming of updated equipment for your farm or landscaping/grounds keeping project?  We can help with an affordable in-house loan at Access of Louisiana FCU. Loans up to 120% of the retail pricing guide value, terms up to 120 months. Used Farm and Garden Equipment rates and terms available upon request.
» Mobile Home
If you are a home buyer looking at options beyond a traditional home, let us help with your purchase of a mobile/manufactured home.
NEW MOBILE HOME LOANS-Loan will be up to 90% of MSRP reflected in approved pricing guides or dealer invoice, including tax, title, license, with terms up to 240 months.

USED MOBILE HOME LOANS-Financing up to $45,000 with terms up to 120 months. Rates and terms vary depending on the age of the mobile home ( 1-5 yrs old).
» Real Estate (Land Only) Loans
Green pastures, lake front property or a building site for a new home.  All this is within reach with a  loan from Access of Louisiana FCU.
Up to 90% of the appraisal or selling price (maximum of $200,000). With terms up to 180 months.